Cars with high resale value in India
by

IndianAuto Team

|
04/10/2018
India's second-hand auto market is thriving at an unprecedented pace; more used cars are being traded on the market now than ever before. If you intend to resell a car after a few years of use, which one would give you the highest value?
As Indian people shift their perspectives from seeing a car as a luxury asset to a necessity, the demands for used cars are on the rise. From the point of view of someone who already owns a car, not many people would want to drive one car for their whole lives. At one point, you must have considered selling your current four-wheeled vehicle for a better one, and the easiest way to keep your car's resale value as high as possible is to choose the right car to purchase from the start. Strange as it may sound, the resale value of a car may have not that much to do with the ex-showroom price tag of the car, and it depends more on the demand of that car on the market.
1. Maruti Suzuki Swift
Maruti Suzuki Swift is India's best-selling hatchback and a good choice under 10 lakhs, and that is one of the very important reasons why it is the car with really high resale value: it is the most sought after. The third-gen Swift, which was released in 2018, has a new sporty and glossy design. It has a bunch of comfort and safety features to ensure the best experience for the users. The Maruti Suzuki Swift is offered in both petrol and diesel engine options and also gets an AMT gearbox. It is also named one of the best Maruti Suzuki Cars for the powerful and responsive units.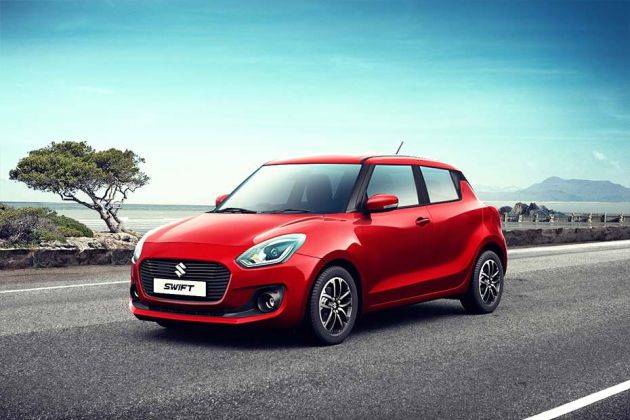 Maruti Suzuki Swift is India's best-selling hatchback
2. Honda City
Honda City has been one of the most well-known and well-loved cars since it was first introduced. The car is also one of the best selling cars in India in 2018. The latest model of Honda City, which was released in 2018, marks the 20th year of its existence in India, and it is still going strong, being the second best-selling sedan in the country. The new Honda City keeps most of its design from the previous generation with the same build, the same large front grille with chrome, the same side profile, etc. but the interior is updated, having a new touchscreen system and much more legroom as well as headroom. The City 2018 is the first generation to have a diesel engine option in addition to an already available petrol option.
Honda City 2018 is the first generation to offer diesel engine option
3. Maruti Suzuki Wagon R
Maruti Suzuki being India's leading auto company for more than 2 decades is partly because of its high resale price and low depreciation rate, possibly the best you can find in the market. And that is also why there are TWO Maruti Suzuki cars that make this list of top 5 cars with high resale value. Maruti Suzuki Wagon R has been one of the most popular hatchbacks in India since its first debut in 1999. That is not very difficult to comprehend because the car is considered to have a lot of value to offer for the price tag. The strong and aggressive design may not be everyone's cup of tea, but the loaded features and comfort including impressive cabin space, digital fuel gauge, and stereo system make it one of the best cars in the segment. The Maruti Wagon R is powered by an all-aluminium K10B-series 1-litre petrol engine.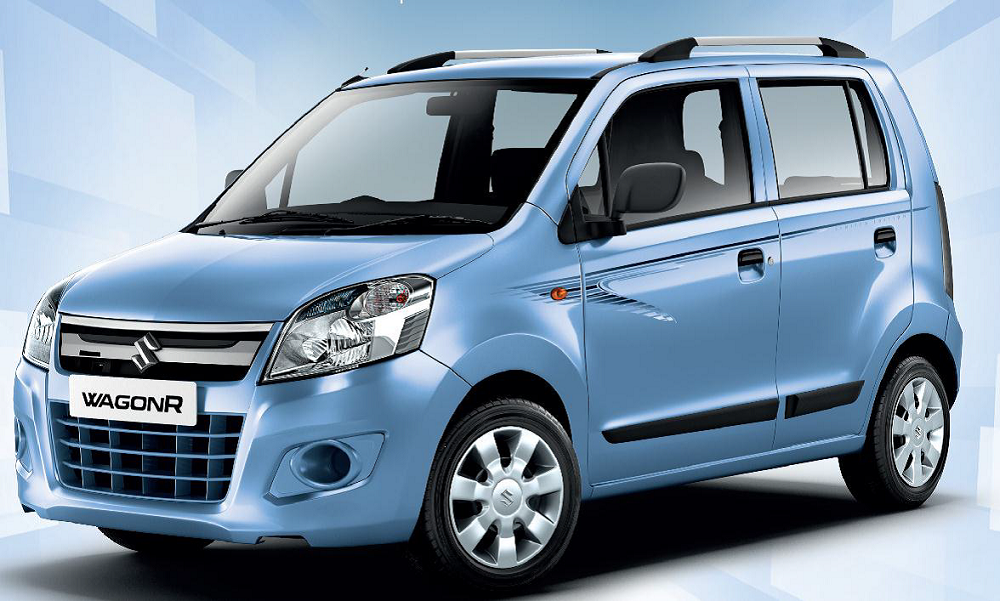 Maruti Suzuki Wagon R is one of the most popular hatchbacks in India
4. Hyundai Verna
Hyundai Verna is one of the most popular and best-selling sedans in India. Verna is also the most awarded car in 2018, taking home a total of 25 awards for itself, and it is called Indian Car of the Year. Hyundai has mastered the art of automobile design, being able to combine both sporty and stylish in one car, and the automaker did just that to Hyundai Verna. Besides being a beauty, Verna is also one of the most feature-packed and powerful sedans. It offers features that are usually seen in more premium cars like ventilated seats or hands-free smart boot. More than that, there are three engine and two transmission options, which make a total of 12 versions to choose from.
Hyundai Verna is India Car of the Year 2018
5. Mahindra Scorpio
Mahindra Scorpio is a strong and sturdy SUV that can endure a lot of bumps and abuse. The exterior of the car somehow gives away the feel of great build quality by having an aggressive and quite "street" look. The car is equipped with an array of features for extra comfort such as touchscreen infotainment system, GPS navigation, climate control system, and seat height adjustment. The mHawk turbo diesel of Mahindra Scorpio is considered one of the best engines in the segment out there, offering smooth and easy driveability as well as fuel economy. With the loaded features and good build quality, Mahindra Scorpio sells well in over 10 countries, and it easily enjoys a high resale value.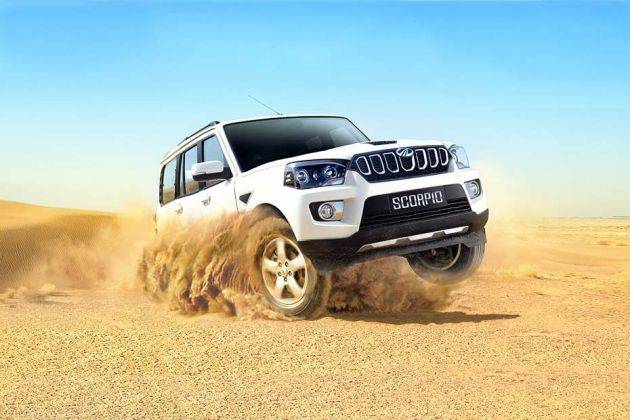 Mahindra Scorpio is a strong and sturdy SUV that can endure a lot of bumps and abuse