Top best-selling sedans in India 2018
by

IndianAuto Team

|
26/09/2018
India's automarket is thriving at an unprecedented pace; more cars are being sold now than ever before. But what cars prevail at the top to be the best-sellers?
According to India's laws, a sedan could be categorised as either a compact sedan or an above 4m sedan, and each segment is subject to a different tax rate. Compact sedans are subject to a tax rate of 29% for petrol engine and 31% for diesel engine, while those that are more than four meters are subject to 53% tax bracket. So apart from the initial price, tax makes compact sedans much more affordable. For that reason, it is not strange if most of the sedans that make this list are compact sedans.
1. Maruti Suzuki Dzire – 22,195 units
Maruti Suzuki Dzire is one of the best compact sedans in India. The newest Dzire was launched in 2018 with new sleek design and features that give a premium feel. The car boasts an abundance of amazing features, such as excellent legroom, wooden dashboard, and Apple CarPlay, to give the best comfortable experience to users at an affordable price (under 9 lakhs). Dzire also comes with an AMT gearbox and has both petrol and diesel engine options. Double all those amazing advantages with the fact that you can have your car serviced and repaired pretty much anywhere in India at a reasonable price, it is no wonder why Maruti Suzuki Dzire outsells all other sedans in 2018.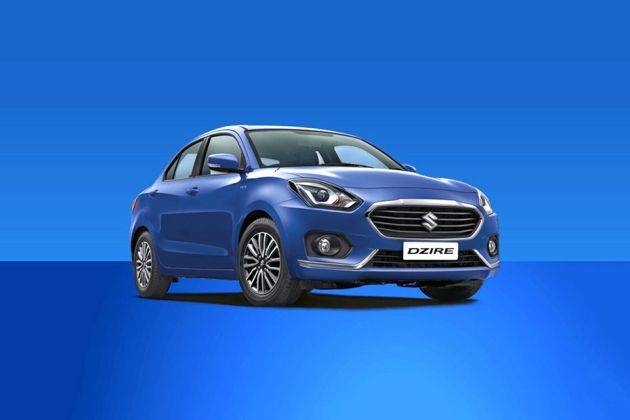 Maruti Suzuki Dzire is one of the best compact sedans in India
2. Honda City – 4,680 units
Honda City is a tad bit more pricey than other compact candidates in this list, ex-showroom price ranging from 8.77 lakhs to 13.93 lakhs. The latest model of Honda City, which was released in 2018, marks the 20th year of its existence in India, and it is still going strong, being the second best-selling sedan in the country. The new Honda City keeps most of its design from the previous generation with the same build, the same large front grille with chrome, the same side profile, etc. but the interior is updated, having a new touchscreen system and much more legroom as well as headroom. The City 2018 is the first generation to have a diesel engine option in addition to an already available petrol option.
Honda City 2018 is the first generation to offer diesel engine option
3. Maruti Suzuki Ciaz – 4,321 units
Maruti Suzuki Ciaz has been one of the best-selling models in the segment since it was introduced in 2014. It is the car that offers you a fancy royal-looking appearance at a reasonable price. Sleek and lifted design with SUV-like ground clearance, rounded corners, and chrome garnish is what makes the overall look of Ciaz. The car gets its power from a 1.5-litre petrol engine that creates 103.25 bhp at 6,000 rpm and produces peak torque of 138 Nm at 4,400 rpm. You can have all of the aforementioned fabulous features at the price of under 10 lakhs. What is better than that?
Maruti Suzuki Ciaz is a beautiful sedan under 10 lakhs
4. Hyundai Verna – 4,151 units
Hyundai Verna is another 4-metre sedan to make this list, but it is not "just" another sedan. Verna actually is the most awarded car in 2018 (25 awards! What!?) and it was even named Indian Car of the Year. Hyundai has mastered the art of automobile design, being able to combine both sporty and stylish in one car, and the automaker did just that to Hyundai Verna. Besides being a beauty, Verna is also one of the most feature-packed and powerful sedans. It offers features that are usually seen in more premium cars like ventilated seats or hands-free smart boot. More than that, there are three engine and two transmission options, which make a total of 12 versions to choose from.
Hyundai Verna is India Car of the Year 2018
5. Hyundai Xcent – 3,200 units
Another candidate to make the list from the South Korean automaker is Hyundai Xcent, but this time is a compact sedan. In 2017, Xcent got a total exterior makeover; the front fascia was improved with a slightly cascading slope and brand new light systems. Even though the interior has not changed much, it still retains the best of the best features from the previous models such as climate control, a touchscreen interface with Bluetooth, and Apple CarPlay. After this makeover, you do not have to take a peek at the bumper to see if a Hyundai is a Grand i10 or an Xcent anymore. Despite the quite dramatic cosmetic touch-up, what is under the cover does not change much. Like most cars in the market today, Xcent is offered in both petrol and diesel fuel options.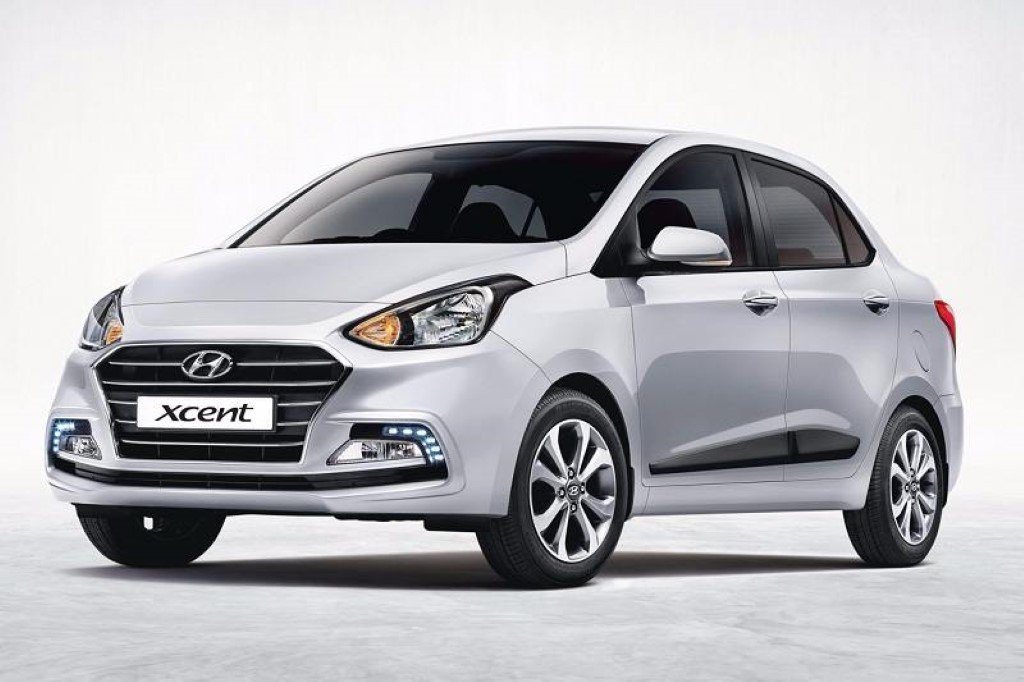 Hyundai Xcent got a new exterior in 2017 and it is so beautiful
6. Ford Aspire – 2,145 units
While Ford has not launched Aspire 2018 yet, the older generations still make the list of best-selling cars in India. First, let's talk about appearance. Ford Aspire is not the most beautiful compact sedan on the market for sure. To keep the car under the 4 metre mark, the car, like many of its competitors, has a quite disproportionate look. But under the not so pretty cover are a load of interesting features for users. The car is praised for its sound system of exceptional quality. And a big part of the reason why people love this car so much is because of easy handling that helps so much especially in city runs, its back road hill-climb ability, and the amazing capability of travelling smoothly on bumpy roads.
Ford Aspire may not look like it but the sedan is a real gem
7. Tata Tigor – 2,076 units
Tata Tigor is the most affordable compact sedan out there, the price of which is significantly lower than all of its rivals including Maruti Suzuki Dzire, Hyundai Xcent, and Ford Aspire, so it is not very difficult to comprehend why this car makes the list of best-selling sedans in India in 2018. The design of Tata Tigor is quite different from other compact sedans with the rear roof sloping to the end of the car. Despite being a compact sedan, Tigor does not have the disproportionate body like most others, and it actually has a sporty look and a pretty large trunk. The look is great, however, with the low price, the car has the least powerful engine in the segment. When you accelerate, you can feel some lagging, but anyway, the car is able to perform well on both streets and highways. Tigor is available in petrol and diesel versions engine wise, and manual and AMT gearbox wise.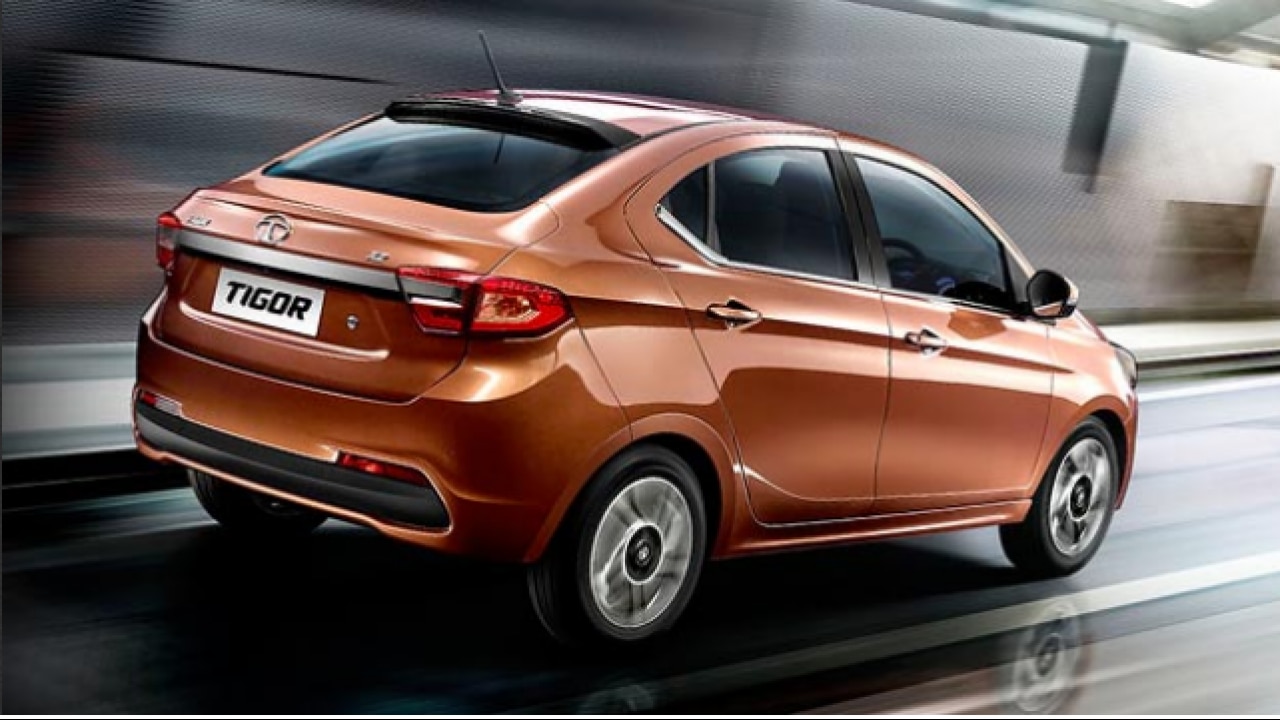 Tata Tigor is the most affordable compact sedan in India
8. Toyota Etios – 1,966 units
Toyota Etios is the only hatchback offering from the Japanese automaker and is the only Toyota candidate that makes to this list. This compact sedan boasts best-in-class cabin spaces and is available in many fun and funky colours. Etios has a great engine because it is stable on high speed and acceleration is easy without any jerk. With readily available spare parts, the sedan does not cost a lot to repair or service. Like many other cars in this list, Etios has both petrol and diesel engine variants.
Toyota Etios has a great engine and comes with low maintenance
9. Tata Zest – 1,604 units
Tata Zest is another compact sedan candidate from Tata automaker. The look of Tata Zest is refreshing, dynamic, and relatively different from its siblings from the Tata family. The design ensures a surprise and head turn when people have a sudden realisation that a Tata is parking on the street. The interior is roomy and comfortable without breaking a bank, as Tata has always been. Like Tata Tigor, Tata Zest has two options of engines, petrol and diesel, and two options of gearbox, manual and AMT. The driving and handling of Zest is butter smooth so you do not need to worry about the extra money of Zest's price tag compared to Tigor's; it is all worth it.
Tata Zest has great driving and handling
10. Skoda Rapid – 913 units
Skoda Rapid is the only representative of European cars on this list of top best-selling sedans in 2018. In 2016, Rapid was given a tremendous makeover and now the design is sleek, sharp, and beautiful. Just like the reputation of any European car, build quality and fit of Skoda Rapid is superior. The interior is dual tone and can be compared to the design of upmarket vehicles. Skoda Rapid is available in both diesel and petrol engine options, but whichever you choose, the overall driving experience is great. Steering and snaking around urban traffic is smooth. Riding at low speed is a little bit firm, but the faster you go, the easier handling gets. The stability of Skoda Rapid at full speed is comparable to that of cars from a segment or two above.
Skoda Rapid is comparable to upmarket cars
Read more interesting car stories from IndianAuto
>>> Best Maruti Suzuki car under ten lakhs
>>> 7 most fuel-efficient SUVs with the highest mileage in India 2018