Best build quality cars in India 2018
by

IndianAuto Team

|
04/10/2018
Car build is an important aspect to consider for a lot of car buyers, and many worry that they have to exchange build quality for an affordable price tag. But that is not the case.
Car, first and foremost, is a means of transportation, but as you have to spend a lot of time on a daily basis to be inside an enclosed moving vehicle, a car with great build quality can act as a trusty armour that protects you in time of accident. Especially in this day and age, good quality in car build is even more important when the number of cars on the street increases and as a result, the likelihood of collision is on the rise.
1. Volkswagen Polo
Volkswagen is always famous in the Indian market for its great build and safety, and it is no surprise that a Volkswagen claims a spot in our list of cars with best build quality in 2018. Volkswagen Polo 2018 has gone through a major makeover inside out. The design of the car is innovated with metalised glaze all over the body and larger cabin space (which is synonymous with more legroom and more comfort). In terms of performance, accelerating is  a little bit delayed but steering is smooth and braking feels sharp. Also, changing gear takes almost no effort and creates no jolt at all. The updated version introduces a range of safety features which include dual airbags in the front, anti-lock braking system with electronic brakeforce distribution, auto-dimming mirror, and parking sensors, etc. With Volkswagen Polo, snaking around to avoid other vehicles and pedestrians on city streets is not much of an obstacle.
Volkswagen Polo 2018 has gone through a major makeover inside out
2. Ford Figo
Ford Figo is very well-loved by the market and has been one of the main cash cows for the United States auto maker. The build of Ford Figo is not as sturdy, heavy, and solid as other members in the Ford family, but is still pretty good compared to most cars on the market. The exterior of the car is not something that a potential car owner is likely to get excited about; one glimpse and a passerby is able to recognise that is a Ford right away. It is more about the performance that attracts people to purchase Ford Figo. This car is reported to have great handling and steering. Ford Figo is the car in which the U.S. auto maker shows its priority in safety features. All Ford Figo cars are equipped with two airbags upfront, except for the Titanium+ variant which comes with an incredible number of SIX airbags. All variants come with anti-lock braking system with electronic brakeforce distribution, and some automatic options are equipped with hill hold and traction control.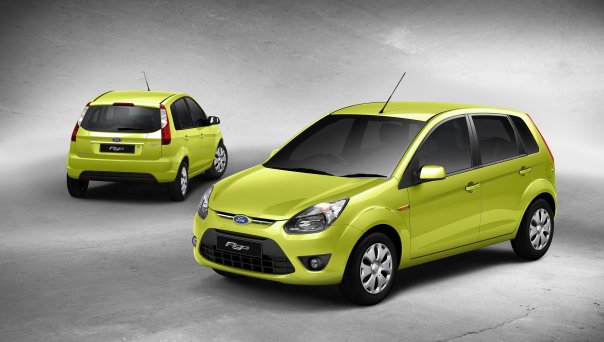 Ford Figo is the car in which the U.S. auto maker shows its priority in safety features
3. Tata Tigor
Tata Tigor is the most affordable compact sedan out there, the price of which is significantly lower than all of its rivals in the same segment including Maruti Suzuki Dzire, Hyundai Xcent, and Ford Aspire. But Tata definitely does not trade low price for build quality. That is why this car makes the list of best build quality cars in India in 2018. The design of Tata Tigor is quite different from other compact sedans with the rear roof sloping to the end of the car. Despite being a compact sedan, Tigor does not have the disproportionate body like most others, and it actually has a sporty look and a pretty large trunk. The look is great, however, with low price comes one pretty obvious disadvantage: The car has the least powerful engine in the segment. When you accelerate, you can feel some lagging, but anyway, the car is able to perform well on both streets and highways. Tigor is available in both petrol and diesel versions engine wise, as well as both manual and AMT gearbox wise.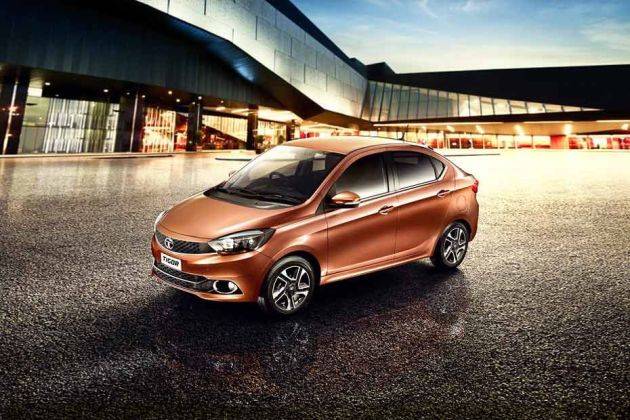 Tata Tigor is the most affordable compact sedan in India
4. Ford Aspire
While Ford has not launched Aspire 2018 yet, the older generations are considered to be some of the best build quality cars in India. Honestly speaking, Ford Aspire is said to have one of the most solid builds in the segment. First, let's talk about appearance. Ford Aspire is not the most beautiful compact sedan on the market for sure. To keep the car under the 4-metre mark, the car, like many of its competitors in the same segment, has a quite disproportionate look. But under the not so pretty cover are a load of interesting features for users. The car is praised for its sound system of exceptional quality. And a big part of the reason why people fall in love this car so much is because of easy handling that helps a lot especially in city runs, its back road hill-climb ability, and the amazing capability of travelling smoothly on bumpy roads. In traffic jams and on urban roads, Ford Aspire seems like a good choice because it can help you get through the turmoil with more ease.
Ford Aspire may not look like it but the sedan is a real gem
5. Skoda Rapid
Skoda Rapid is the car that appears in many top and best lists and it also shows up on this list of best build quality cars in 2018. In 2016, Rapid was given a tremendous makeover and now the design is sleek, sharp, and beautiful. Just like the reputation of any European car, the build quality and solidity of Skoda Rapid are superior. The interior is dual tone and can be compared to the design of upmarket vehicles. Skoda Rapid is available in both diesel and petrol engine options like most cars on the market nowadays, but whichever you choose, the overall driving experience is great. Steering and snaking around urban traffic is smooth. Riding in low speed is a little bit firm, but the faster you go, the easier handling gets. The stability of Skoda Rapid in full speed is comparable to that of car from a segment or two above.
Skoda Rapid is comparable to upmarket cars
Read more interesting car stories from IndianAuto